How to Utilize Windows Virtual Desktop for Secure Remote Work – Free Webinar with Nikolay Kolev from ICB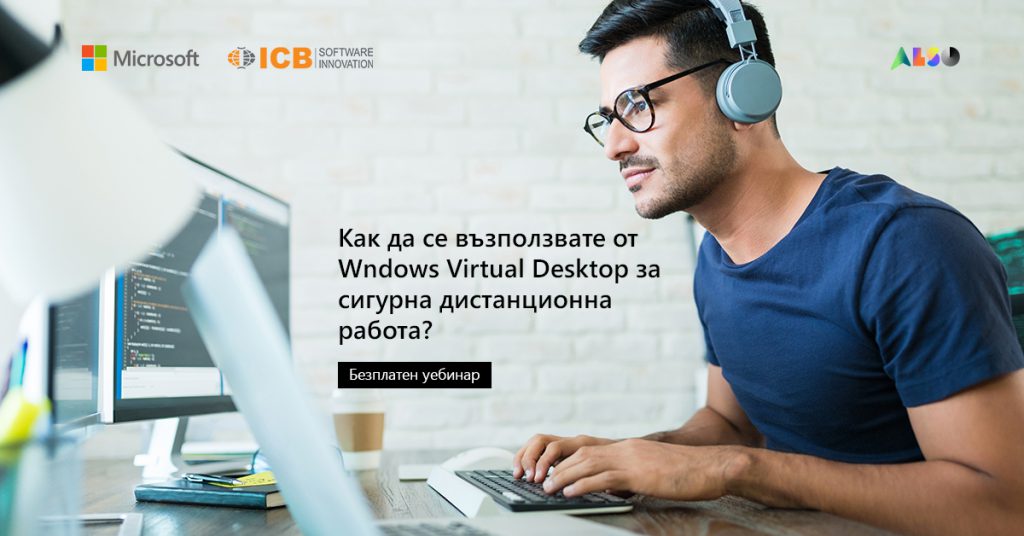 On 10th of November, ICB invites you to join a free webinar discussing the utilization and benefits of Windows Virtual Desktop (WVD) for remote work. The event is organized by ALSO Bulgaria and we are honoured that they invited us to be their partner and to share our expertise on the topic.
The speaker of the webinar will be Nikolay Kolev – an experienced Solution Architect with a history of working in the information technology and services industry and also an established and successful lecturer.
Topic of the webinar – Windows Virtual Desktop (WVD)
Windows Virtual Desktop is a comprehensive application visualization service that runs in the cloud. It is the only service that provides Windows 10 with a multi-session work price, meaning that you will get a user experience that you love, at a price that you love.
Windows Virtual Desktop is the best way to give your team secure access to the information and applications they need on their devices while working remotely.
What will be discussed
What is Windows Virtual Desktop
The Advantages of WVD for your business
How to set up WVD in just minutes
Scenarios for remote work
Best practices of migration and deployment
Protection services
Cost analysis
Our experience
Q&A session
Registration
The webinar will be held on the 10th of November at 12 p.m. in Bulgarian language. To secure your place you need to register in advance.
Tags In