HoloMedical Surgery Planning, Assistance and Compliance with holograms
We create safety and trust through intraoperative holographic navigation and precise preoperative 3D planning . Helping surgeons and hospitals in Europe with planning, assistance and compliance.
Surgeries simplified with 3D holograms and Microsoft HoloLens 2 glasses
HoloMedical is a an app suite, focusing on surgery planning, assistance and compliance through 3 D holograms, based on the Microsoft HoloLense 2 mixed reality glasses The solution opens entirely new opportunities in anatomical assessment, and transfer of the preoperative plan in operation room.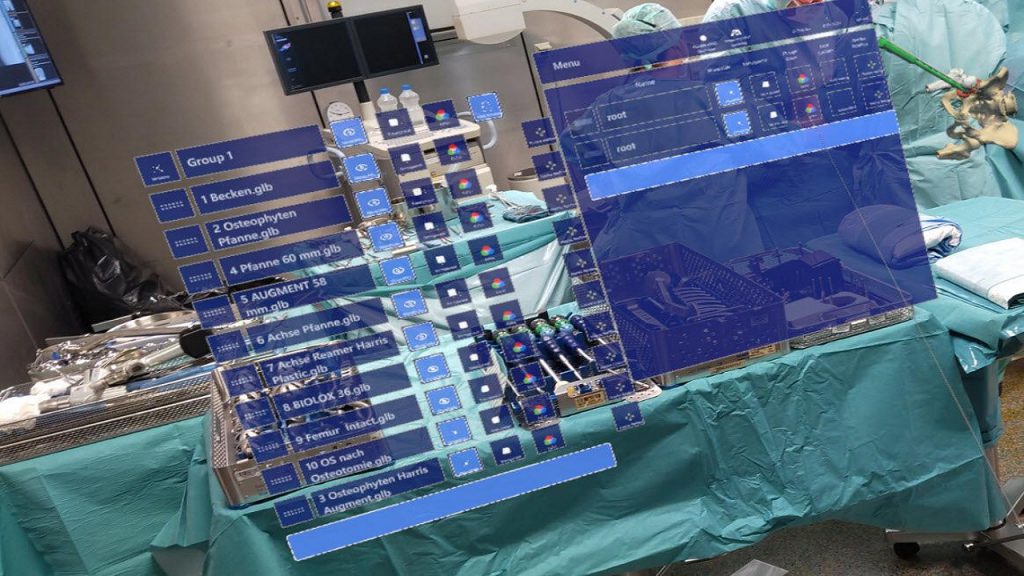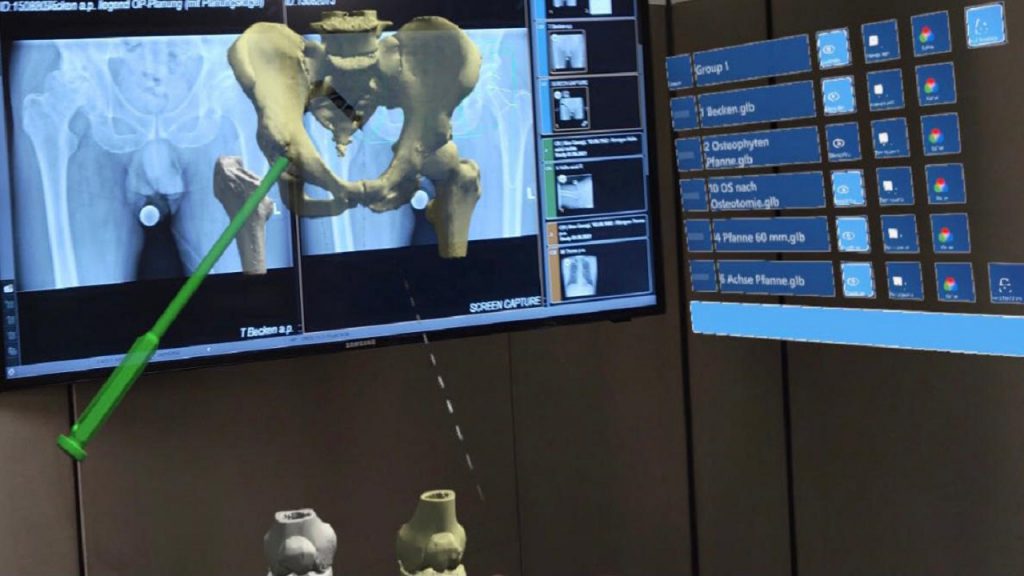 Successful surgeries are based on surgeon's information availability, planning & preparation.
Patient information is scarcely available on multiple monitors and machines during surgery, which are not easily reachable ad hoc and in a simple interaction manner.
Imagery from scans (CT, MRI) can be modelled into 3D, but there is no easy way to access them easily during surgery and interact with tools and prosthetics.
Surgery Assistance is done via physical assets (like 3D printed guidance elements), which need to be planned well in advance and are costly.
A Holographic OP viewer with a modern, intuitive user interface that takes the surgeon straight to objective.
User friendly connection to an existing twins of the bone models created at the hospital.
DICOM based imagery are converted in 3D holograms and imported in the HoloLens viewer. Models of bones, prosthesis and surgery tools are available for pre surgery planning and assistance during surgery.
Intraoperative digital documentation, available in the viewer.
An entirely new way to interact in one place with bones, implants, prosthetics, tools etc.
Having patient's records and information in one place, available for ad hoc, in surgery navigation between models of bones, instruments and prosthetics is essentially non existing today. Surgery planning is time consuming and costly with the available tools.
Professional , quick and more precise digital preparation of the surgery and surgery performance.
Individualized medicine with user friendly intraoperative navigation. Accurate positioning of the most suitable implant dimensions.
More accessible and transparent preoperative consultation with an easy to understand surgical solution.
Achieve better clarity and transparency in hospital's daily meeting and coordination routine, resulting in more traceable quality and quality assurance
The surgery or critical surgery points are documented in an easy and quick manner.
Decreased operating time , as certain decisions that you would have previously made during surgery can now be made in advance in the preoperative phase and performed in to the OR under holographic control.
Accelerated rehabilitation through precise geometric restoration of the biomechanics of the joint.
Reduced complications with the ability to view the third level during 3D planning and 3D navigated intraoperative performance.
Resolved potential challenges that occur intra operatively prior to the operation.