ICB Participates in a Pan-European Project Using Drones to Prevent Forest Fires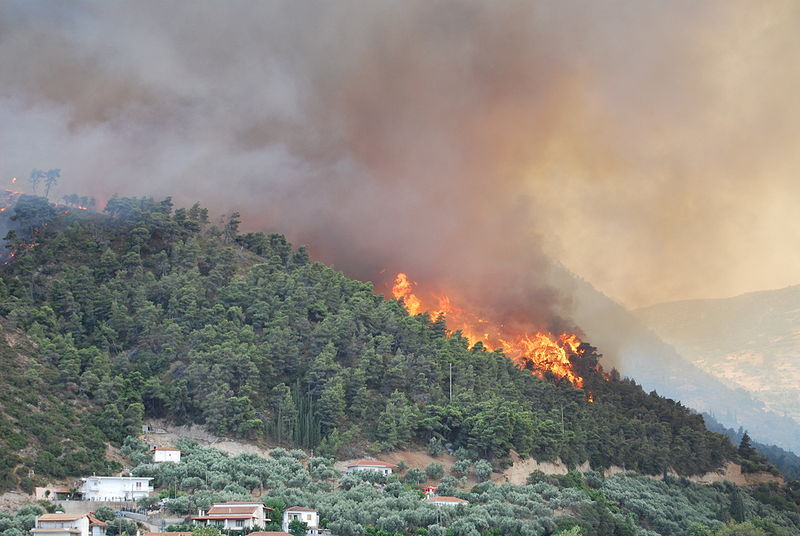 June 12, 2017 — Forest fires, the wide-ranging and destructive infernos that devastate national parks are usually discovered when it is too late for them to be put out. There are a number of reasons why that happens—and a big part of the project is outdated technology.
Forest Fire Monitoring Could Use a Technological Upgrade
Today, governments look for forest fires using satellite imagery and monitoring towers in the parks. However, an EU project led by the Department of Applied Computer Science at Fulda University of Applied Sciences that ICB is a partner in is trying to help governments to modernize this approach. With € 623,000 funding from the European Commission under the European civil protection program for early detection and prevention of forest fires, the project is one of 26 projects selected from 75 applications in this funding period.
Using Drones and Sensor Networks to Monitor Forests
The ASPIRES project's ambition is to design and implement a complete technological solution for monitoring forest fires using drones and sensor networks. Drones will monitor larger forest areas from a low altitude. When an indication of a fire is found, the drone will automatically fly to the fire's location to carry out further measurements with additional sensors. The data is sent directly to the Crisis Management Center, responsible for monitoring the national park.
First Implementations in Macedonia and Bulgaria
The test environments for this technological solution will be two national parks in Macedonia. For one year, drones will collect data from the Mavrovo and Pelister national parks, which local partners will evaluate on the spot. To test how easily the technology can be transferred to other European countries, the system will be implemented in Bulgaria in the project's second year. In Germany the Federal Ministry of the Interior is involved, it will examine the application.
A Solution for All European Countries?
"We hope that after a successful test in Macedonia and then in Bulgaria, our system will be introduced in all EU countries, says Prof. Dr. Rumen Stainov from Fulda University. The results of the research project will be available in May 2019.
Photo credits: "Fire burning down the side of a hill in Greece" by photographer Lotus R on Flickr.com