ICB Participated in the 15th Conference Business Growth Through Innovation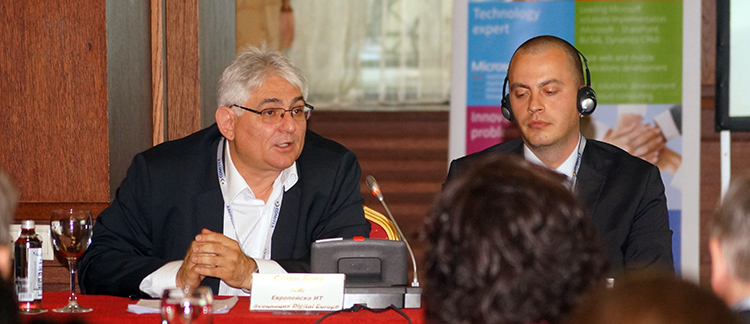 On 21 May 2015 at Grand Hotel Sofia, Stoian Boev, Founder and CEO of ICB, Deputy Chairman of the Bulgarian Association of Information Technologies (BAIT) and Member of the Executive board and Privacy&Security group of DIGITAL EUROPE, gave a presentation on 'How to create systems for which the IT resource is not enough' during 15th Conference: Business Growth through Innovation.
At the conference along with the traditional topics were discussed the innovative business management systems and the way in which employees in business-oriented organizations interact with this technology (systems).
The event was supported by the Ministry of Economy, the Bulgarian Chamber of Commerce and Industry, and the Bulgarian Small and Medium Enterprises Promotion Agency (BSMEPA).