MICROSOFT COUNTRY PARTNER OF THE YEAR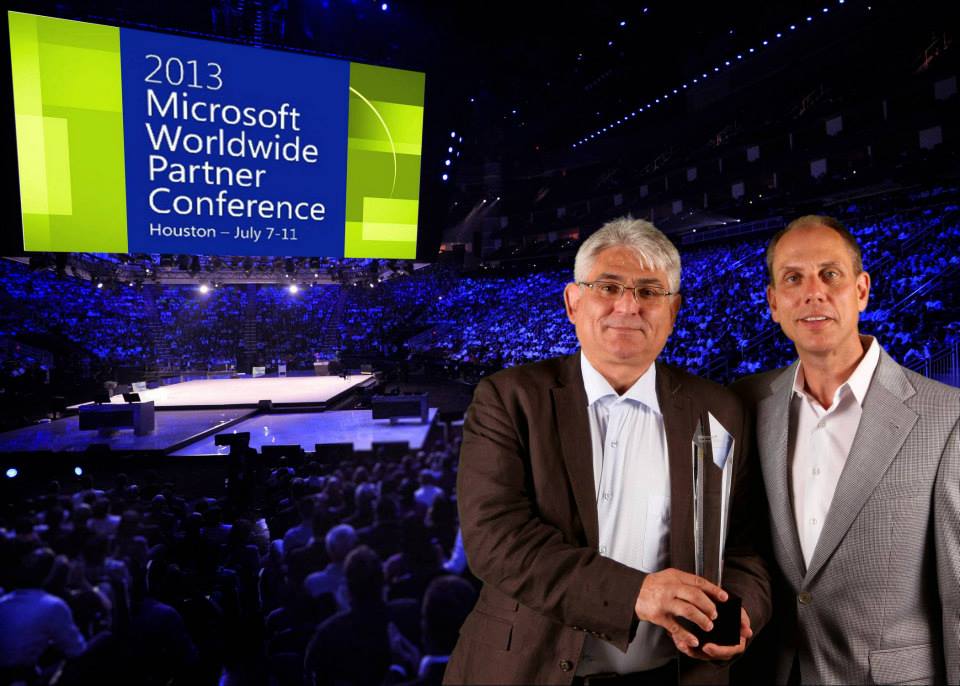 ICB recognized as 2013 Microsoft Country Partner of the Year for Bulgaria
Sofia, Bulgaria — June 20th, 2013 — InterConsult Bulgaria Ltd.(ICB) today proudly announced it has won the 2013 Microsoft Country Partner of the Year Award for Bulgaria. The company was honored among a global field of top Microsoft Corp. partners for demonstrating excellence in innovation and implementation of customer solutions based on Microsoft technology.
"I am really happy that ICB is honored for the exceptional solutions that we deliver to customers based on the advanced Microsoft technologies. Our great passion for technology, innovation and achieving results has lifted us to the level of reliable and trustful partner. Our success was strongly backed up by the intensive collaboration with the local Microsoft team and their deep technical knowledge and excellent sales force. " commented Stoian Boev, Managing director of ICB.
Awards were presented in multiple categories, with winners chosen from a set of more than 3,000 entrants from 106 different countries worldwide. ICB was recognized for providing outstanding solutions and services, as well as demonstrating excellent subsidiary engagement in Bulgaria. The Microsoft Country Partner of the Year Awards honor partners at the country level that have demonstrated business excellence in delivering Microsoft solutions to multiple customers over the past year. This award recognizes ICB as succeeding in effective engagement with its local Microsoft office while showcasing innovation and business impact, driving customer satisfaction and winning new customers.
"We are pleased to recognize ICB of Bulgaria as a Microsoft Country Partner of the Year," said Jon Roskill, corporate vice president, Worldwide Partner Group, Microsoft Corp. "ICB has delivered exceptional value to our mutual customers and is a shining example of the excellence we see in our best Microsoft partners."
The Microsoft Partner of the Year Awards recognize Microsoft partners that have developed and delivered exceptional Microsoft-based solutions over the past year.
For ICB-InterConsult Bulgaria Ltd.
ICB – InterConsult Bulgaria Ltd. is a leading Bulgarian software and consulting provider with more than 17 years of market presence and customers in more than 10 countries. The company offers high quality services in the fields of IT consulting, software design and development, maintenance, support and end customer training. ICB has more than 300 successfully completed projects for the banking, finance, engineering and real estate industries as well as for the government sector. ICB became a Microsoft partner in 2003 and since then is focused on developing end-to-end customer solutions based on Microsoft technologies. ICB has a Gold Microsoft competence in Applications Development and Silver competences in Application Integration, Midmarket Solution Provider and Management and Virtualization. Some of the ICB key customers include companies like RaiffeisenBank Bulgaria, Unicredtid Bulbank, Interamerican Bulgaria, Address Real Estate, Kongsber Maritime, National Revenue Agency, Ministry of Transport, Information Technologies and Communicatios and others. For more information please visit www.icb.bg
For additional information:
Neda Hitsova, marketing manager ICB, neda.hitsova@icb.bg, +359 896 802 114