ICB is a Finalist in the Bulgarian Project Management Awards 2021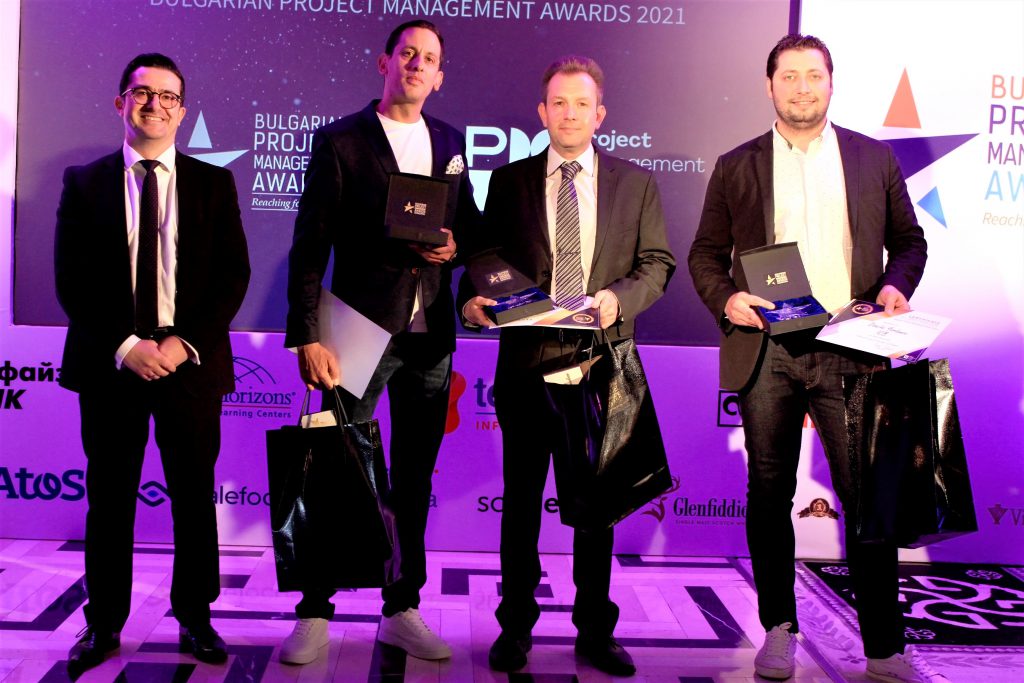 We are very proud to announce that ICB is one of the top 3 finalists in the Bulgarian Project Management Awards 2021. We were nominated for the EU Funded Projects category that recognizes outstanding projects funded by the EU.
The Bulgarian Project Management Awards are organized by the PMI Bulgaria Chapter. Their goal is to acknowledge exceptional project management achievements by nominating individuals, projects and organizations. More than 33 organizations took part in the awards this year and we hold our place in the top 3 amongst the leading experts of the Bulgarian Project Management Community.
We are extremely honoured that our nomination is for MedXchange – the platform for rational drug therapy that is expected to help immensely the medical treatments.
The prestigious ceremony was held at Hotel Marinela Sofia on 03 June 2021. Metodi Amov, Business Development Director, ICB attended the ceremony to receive the award on behalf of ICB.
Congratulations to our outstanding team who greatly contributed to this nomination! Special appreciation goes to Dancho Yordanov, being the Project and Technical Manager of MedXchange and Zornitza Tzoneva, managing the EU programme application and financing.
MedXchange is a rational drug therapy solution. This tool collects and provides information for the content, effect, interactions of the active substances in medicinal products with other drugs, diseases, foods or beverages. It checks the effect that medicine has on pregnancy, lactation, driving, using machines etc. The purpose of MedXchange is to be a helper for treatment, not to replace the expertise of qualified medical professionals, but to assist and provide additional information for the patient and its treatment.
You can check-out more information about the MedXchange project HERE!