Caretaker – the IoT Platform Prototype for Remote Monitoring of Elderly People
Caretaker is a prototype of a modular cloud platform of tools, sensors, and communication solutions for monitoring a variety of vital parameters and processes. The prototype combines the Smart Home concept with the eHealth approach to create a cutting-edge platform improving the quality of the next generation of health and social services.
Caretaker is aimed at users who require intelligent monitoring of inhabited sites, along with data collection and analysis. It also faces one of the challenges in modern society – the clear trend of social isolation of elderly people and people with special needs.
Caretaker is part of a project sponsored by the National Innovation Fund.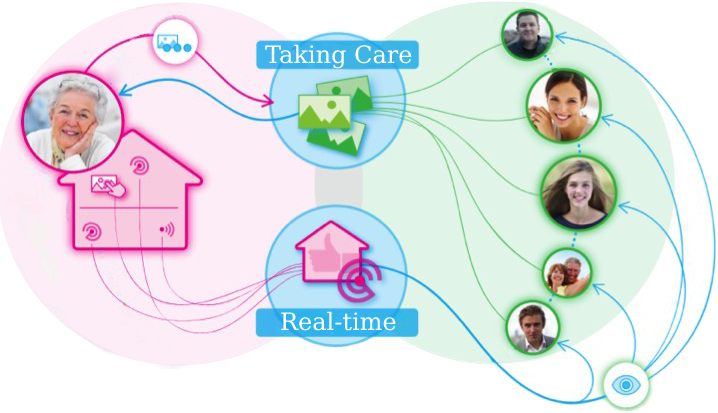 The Consortium
The innovative platform for remote monitoring of elderly people is created by the collaboration of ICB, 2 Green Homes Ltd and the Executive Agency for the Promotion of SMEs as a sponsor.
Roles of the parties
Executive Agency for the Promotion of SMEs – "Caretaker – the IoT Platform for remote monitoring of elderly people" is developed under the Project "Research activities for the development of a Platform Prototype for Program Tracking of Vital Parameters and Processes" with registration number ИФ-00-09-30/25.07.2018, sponsored by the National Innovation Fund under the Executive Agency for the Promotion of SME's.
ICB – Being a software company that offers high value-added services in the field of software design and development, CAD systems, 3D modelling, and cloud and mobile applications development, the primary role of ICB was to:
analyze and select software architecture for use in a platform for tracking vital parameters and processes
analyze and select algorithms for data analysis
develop software for working with a prototype home coordinator
develop prototype server software to collect data from home coordinators
2 Green Homes Ltd. is a home and building automation company that provides high-quality solutions and services for the control and monitoring of systems and processes. It contributed to the project by:
Providing expertise in the fields of wireless industrial communications, and the integration of products and systems from various manufacturers.
Analysis and selection of wireless sensor networks, sensors, and actuators suitable for use in a platform for continuous monitoring of vital parameters and processes
Research of collaboration, compliance, quality and performance of three wireless sensor networks and 40 models of wireless sensors and actuators
Development of a model of a home coordinator, and development of a prototype of a home coordinator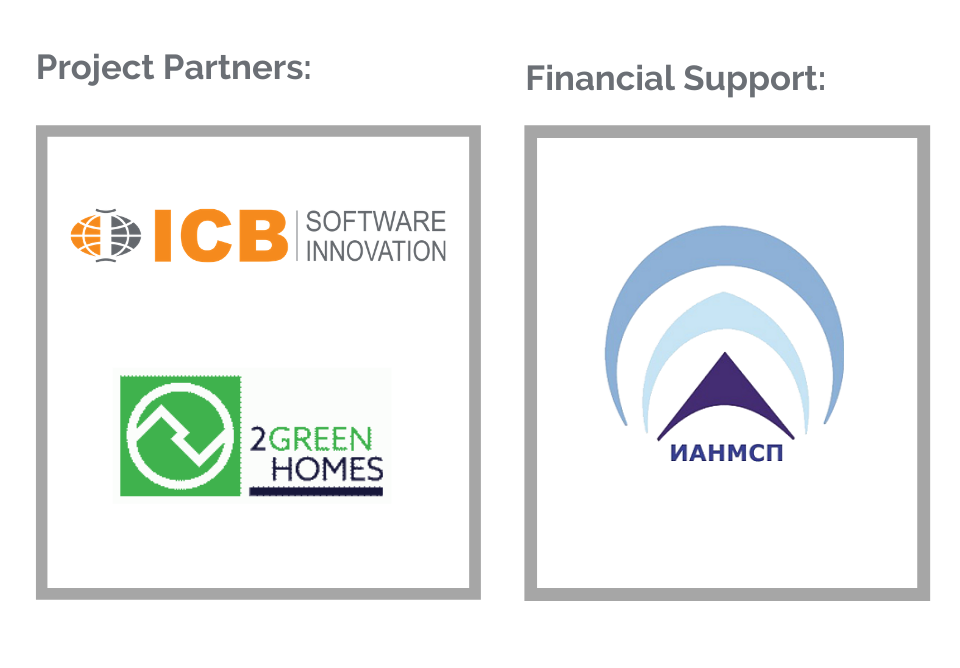 The Challenge
According to a 2015 report by a United Nations division, the number of older people (those aged 60 and up) will rise from 901 million to over 1.4 billion between 2015 and 2030. The number of people aged 80 and up will rise from 125 million to 202 million. This is a global trend that will affect every country. The ageing process is particularly advanced in Europe and North America, where more than one in every five people is over the age of 60 in 2015. This global tendency would inevitably lead to challenges such as:
Increased societal economic costs, as well as social and psychological issues associated with the growth of the share of older people;
Permanent decrease of the number of available health and social workers;
An imbalance between the expectations for higher-quality services and social care and those provided
We also noticed that:
There is a lack of a technological solution at an affordable price that assists to the elderly as well as mass consumers with similar needs.
The absence of a technological product that allows the integration of existing and future solutions through standard interfaces;
The need for software that allows for the continuous improvement and development of services for end-users.
As the ageing population grows, so does the demand for innovative policies that address its needs, such as the development and production of high-tech products for continuous monitoring of vital parameters and processes.
Our Solution
Based on our research and the above observations we aimed at creating a platform that allows for anticipation and prevention of dangerous events for people unable to take care of themselves such as residents of homes, schools, hospitals and kindergartens.
We used our knowledge and skills to develop an innovative product to improve people's quality of life and to reduce the cost of all economic, ecological, and social services.
Caretaker is a platform for continuous monitoring of vital parameters and processes, consisting of a home coordinator, software platform and sensors, actuators and other devices operating in wireless networks.
Caretaker makes possible the monitoring of vital indicators not only of patients but also of healthy and active people and children. The platform has the potential to serve as the foundation for a wide range of applications that would find implementation in various industries: medicine, energy, ecology, agriculture, social services, education and science.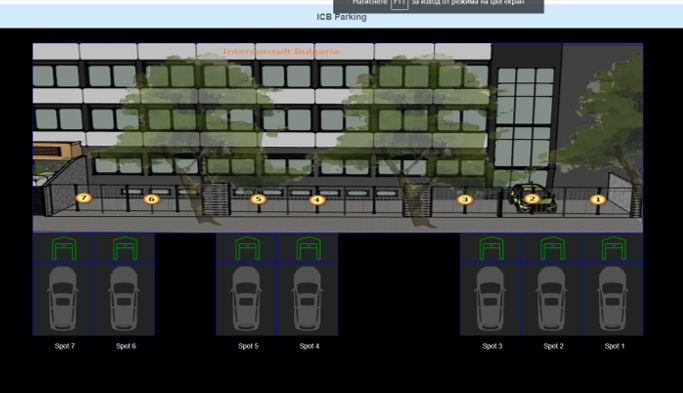 Why Caretaker is a first-of-its-kind solution in the health-care industry:
Automated procedures – The platform will provide an integrated solution for performing predefined procedures in case of occurrence of certain events. Clients are able to adapt the processes by themselves without the need for programming;
User-friendly interface – The simple and flexible user interface facilitates the use of the service by elderly people without the need for special skills. The clients can adjust individually the received parameters. Caretaker also has a responsive design for use on mobile devices.
Affordability -The cloud technologies used significantly reduce the necessary investment and costs associated with the administration of the system, storage and processing of information; the utilization of cloud hosting and devices at affordable prices will provide mass availability.
Location module – A specific component visualizes the alarms on a model, allowing quick and easy localization;
A large set of monitored vital signs related to basic health parameters, environment, physical activity
Two – way communication process – The platform proactively provides information not only to the patient but also to those who monitor the user's condition. Globally, no product alerts the treating physician, for example, to any abrupt change in any parameter.
Change of the mindset of the users – To become widely used, such systems should not be restricted to medical standards but should be open to the consumer and his right to make decisions. Medical personnel are still sceptical about using such platforms to monitor sick patients. Caretaker aims to shift end users' perspectives in this direction.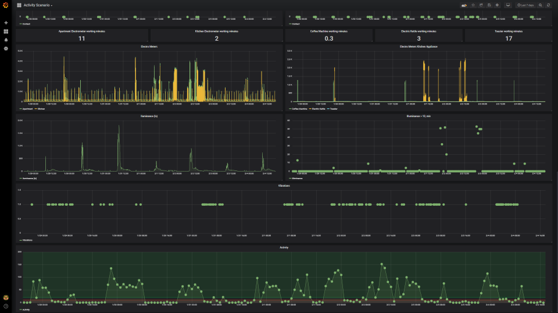 Caretaker integrates personalized devices, sensors, mobile applications, electronic health records, an intelligent decision support system, remote monitoring and an alert system. It is also a cloud technology that provides constant monitoring of basic health parameters and the environment, automatic reminder and tracking of physical activity, SOS notifications and more.
The technologies used fall within the scope of the following areas:
Wireless sensor networks and wireless communication and control
Big Data, Grid and Cloud Technologies
Smart systems and appliances, "smart homes" technologies
Application development technologies: ASP.net core, Angular js, HTML responsive design , Multi-platform mobile application development with Xamarin
Targeted Benefits
Home care is an area where science and technology have yet to forge a clear path. Caretaker combines the latest scientific and technological concepts to provide the most efficient and cost-effective care for people in need. It also has a great potential to improve life quality overall as Caretaker is applicable in the daily life of any household and office, where people want to monitor vital indicators. Here are some of the main goals we aim to achieve by developing Caretaker.
Medical objectivity
The requirement for human intervention raises costs and reduces objectivity in data collection from the treated person's monitored indicators. The platform will offer a service that transforms home comfort into an invisible and simple means of medical control. A service that cares for the well-being of its users with constant accuracy and precision, without committing to its own opinion, relying solely on empirical data, which undoubtedly provides clarity to the attending physician at any time, in real-time.
Reduced time for hospitalization
Caretaker is expected to shorten the period for hospitalization, as home treatment will be more effective and reliable.
Prevention of diseases
Recognizing the potential health risks at an earlier stage in healthy users will allow the prevention of disease and the need for hospitalization.
Reduction in medical institutions' expenses
The data generated by Caretaker enables the patients to use the comfort of their home for their treatment. This will save medical institutions' considerable costs.
Reduction of medical transportation needs
The wireless cloud technologies on which the solution is based allow remote video surveillance, reviews and consultations. This reduces the need for transportation not only of the patient but also of his relatives and medical personnel. Our moderate forecast is that transportation needs will be reduced by 50%, which is a positive trend for reducing carbon emissions in the environment.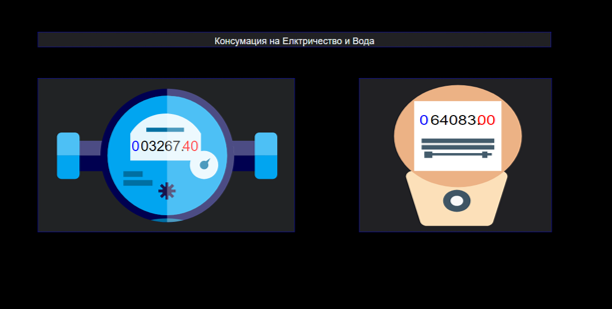 Lowering the total cost of home medical care
Intensive monitoring service is available if a family member needs continuous care due to illness. The cost of this service is more than half of the cost of health care, which consumers continue to pay being absent from work or working from home and reducing their ability to work due to time spent caring for their loved ones.
Prediction and warning of adverse health and life risks
Caretaker sends notifications about potentially dangerous events such as forgotten switched on electrical appliances, open windows flooding, damage to electrical installations and household appliances, fire;
Improving ecological environment
Sensors do not require mains or battery power and generate themselves the electricity needed for data transmission. This leads to:
Reducing the amount of material used in the construction of cable lines
Lowering the amount of raw materials and energy used in the production of wires
Electricity savings as a result of not requiring mains power.
Lowering the risk of environmental pollution by using batteries
Saving money, energy, and natural resources on battery production and recycling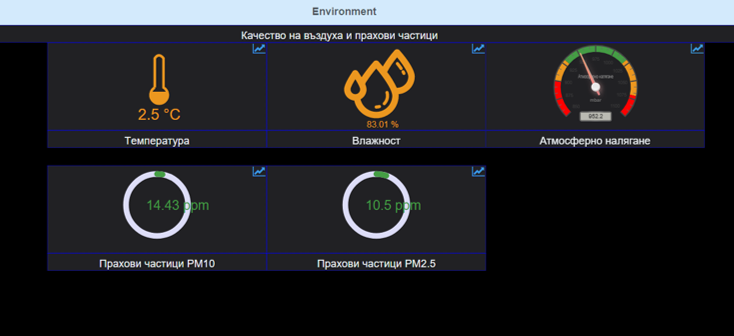 Monitoring and optimization of the main parameters in the inhabited object:
The solution is able to send notifications for any parameter the client needs. The platform also notifies about changes in the cleanness of the air and water, and abrupt change due to improved energy management, which is a direct way to reduce harmful emissions.
If you are interested in discovering more about Caretaker and the various possibilities for its application, contact us at sales@icb.bg