Find Out How ICB Can Help You Increase Effectiveness, Improve Accuracy and Lower the Risk of Cash Management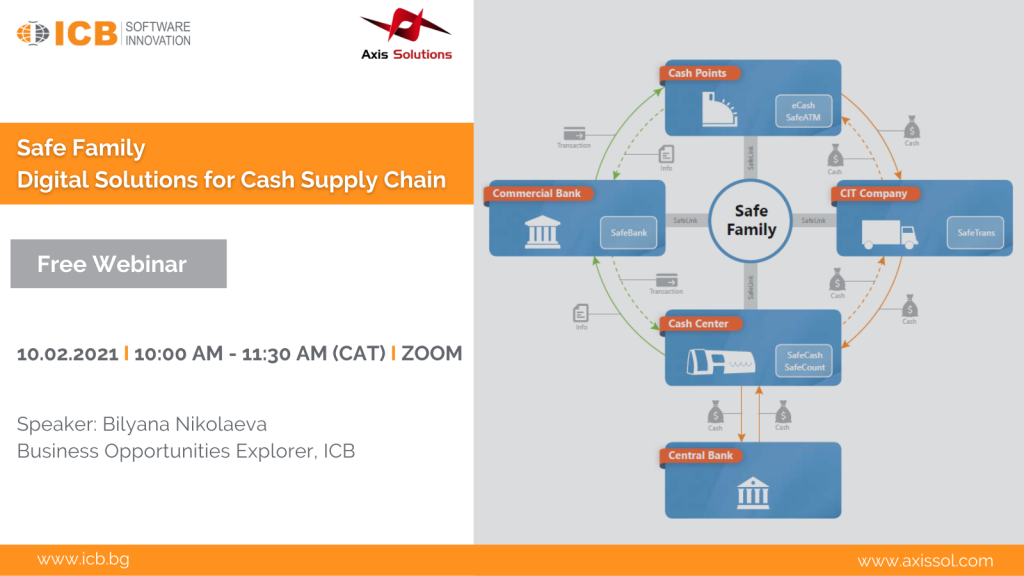 ICB and Axis Solutions are delighted to announce our FREE WEBINAR "Safe Family – Digital Solutions for Cash Supply Chain". This event addresses the challenges with cash processing, handling and management that Banks, CIT companies, Cash Processing Centers and Retailers face daily.
We will share our experience and expertise to help you achieve:
High level of customer service
Reduced risk of internal fraud
Financial accuracy
Optimal cash volumes
Efficient resource utilization
Did we get you interested?
You will receive a confirmation for registration via the Typeform platform.
P.S. Don't worry if you can't make it. We will make sure to record it and send you the link.
Tags In