Green Monitor Awarded Information Management Solution of the Year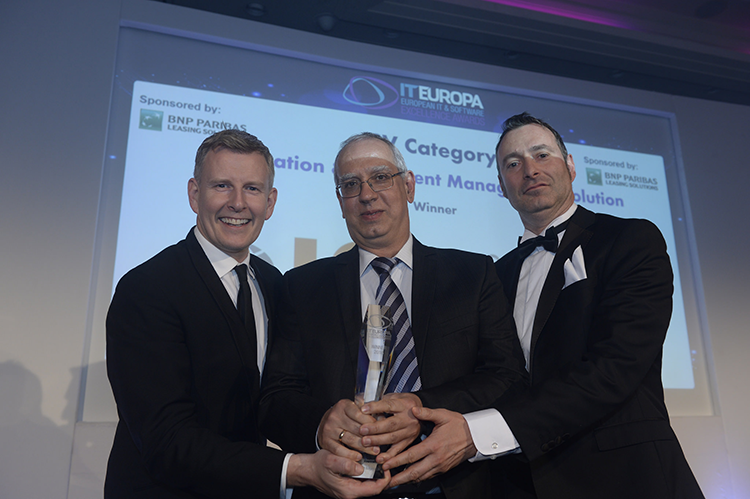 Green Monitor won the 'Information & Document Management Solution of the Year' award at the eight European IT & Software Excellence Awards ceremony in London, UK.
Green Monitor is a real-time monitoring and predictive maintenance (PdM) software solution for machines. It enables manufacturers to collect data from their equipment and turn it into actionable information and warnings for their employees. Green Monitor helps everyone in the manufacturing hierarchy—from machine operator and maintenance engineer to factory manager—to monitor performance indicators for the productivity and health of their machinery.
Manufacturers who deploy Green Monitor at their factories not gain visibility into their machines and upgrade their maintenance, repair and operations processes. The software lets them transition from schedule-based maintenance to predictive maintenance (PdM). Rather than waiting for a machine to break down, engineers can use Green Monitor to predict the lifespan of its components and understand when the oil, lubricants or fluids need replacement.
24/7 monitoring of a machine's actual performance and condition provides the information needed to increase availability between repairs and reduce the number and cost of unexpected stoppages in the production process, mostly caused by machine faults.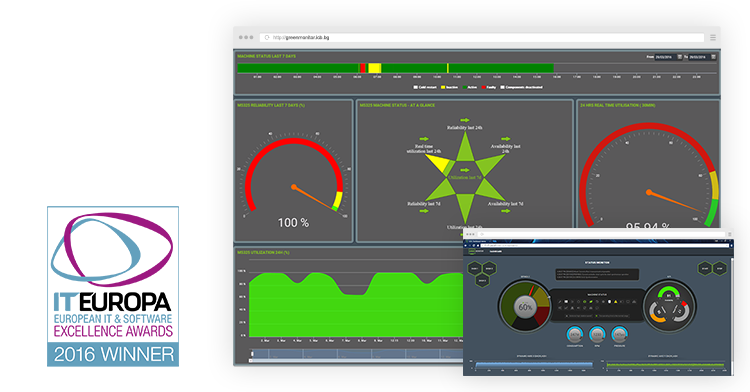 Green Monitor can be configured to work with a wide array of machines and parameters, unlike most predictive maintenance systems which are tied to the products of one supplier. This enables manufacturers to retrofit sensors to older machines, but also connect to the state-of-the-art control systems of their new assets, so as to track everything in one easy-to-use interface. With Green Monitor, work is free of redundancies and duplicated process steps.
Green Monitor integrates a manufacturer's existing IT systems and brings together all information on maintenance, repair and operations. It acts as a software layer between a factory's machines and its business intelligence or resources planning applications.
With Green Monitor, manufacturers can track any parameter relevant to the production process, including (but not limited to):
Availability (the time a machine is operable) and utilization (the time it is actually used)
Consumption of machine oil, industrial lubricants, cutting fluid and electricity
Vibrations monitoring and backlash detection in gear systems
Green Monitor was created in a collaborative project between InterConsult Bulgaria, Kongsberg Terotech and the Norwegian University of Science and Technology. The project is supported by a grant from Norway through the Norwegian Financial Mechanism 2009-2014, in the frame of the Green Industry Innovation Programme Bulgaria